Yay, I finally have photos of my recent work!
Here's the progress on the Fearless Fibers Clapotis. It's coming along nicely. Still in the rolly-polly stage so I had to weight it down. I also included the pen for size reference. A few more increases to go.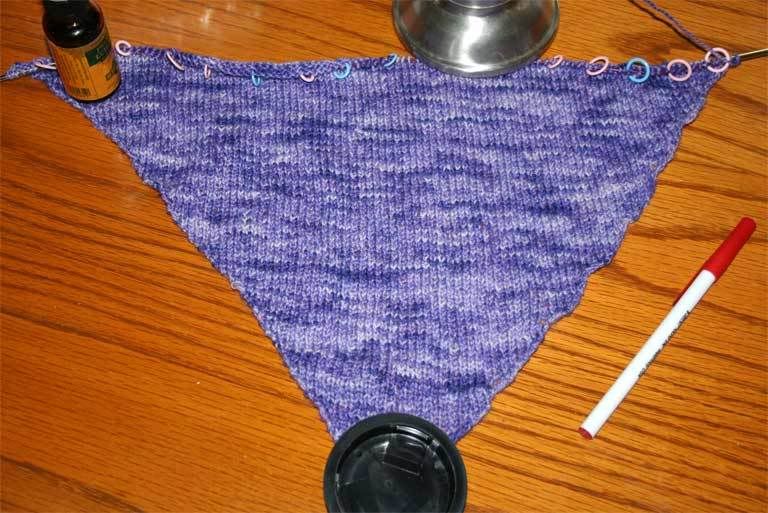 Here's that Branching Out. Drops Alpaca, fingering weight-ish on my US8 bamboos. 17 repeats, 16 of which were done in one sitting. :)

A close up of the yarn blob that is unblocked lace.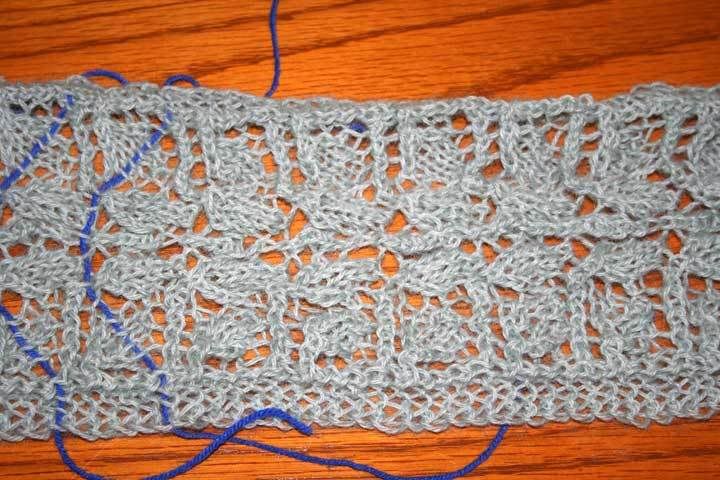 I cat this on last night. It's the
My So Called Scarf
in Patons SWS on US10 Knit Picks Options circ. I'm loving these needles. Did have some cord malfunctions but the replacements should be on their way. My set was fine but the additional cords I ordered had problems.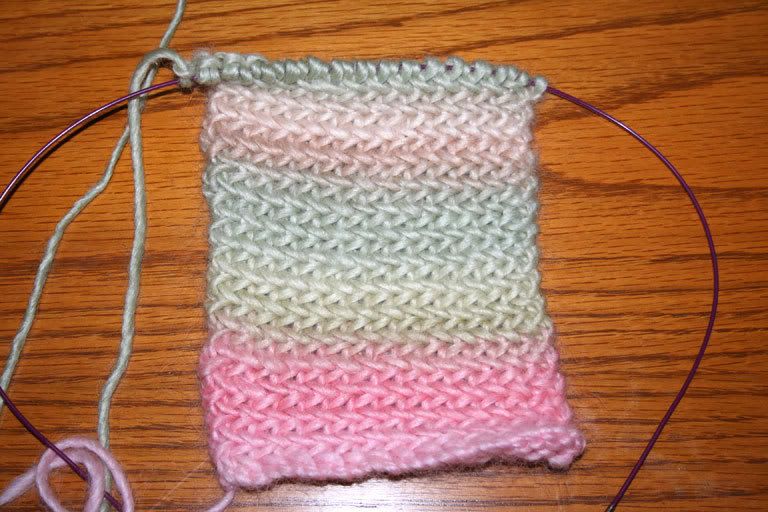 Close-up. I really like this stitch pattern and it's nicer on the SWS than I expected. The SWS seemed to cry out for texture, if you ask me.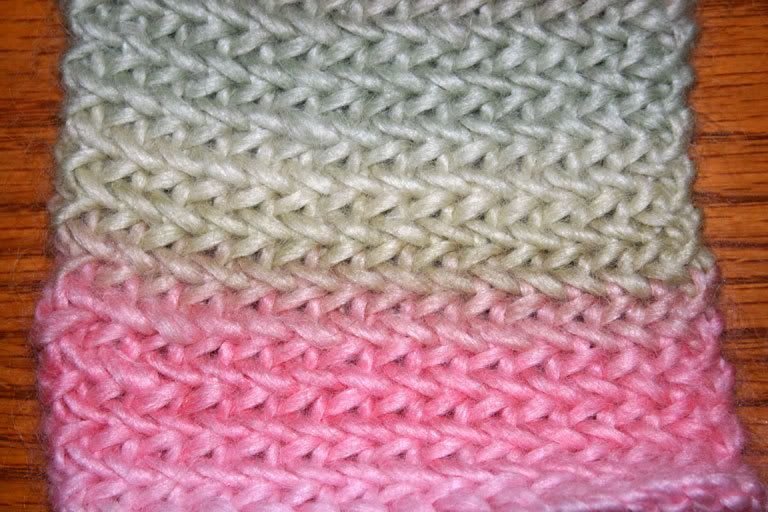 Here we have the Silver-toed Socks! Finally wrapped these puppies up last night. I still have a couple ends to sew in but that's it. Whew! I'm so sick of these socks it's not even funny. Can't wait to give them away. :P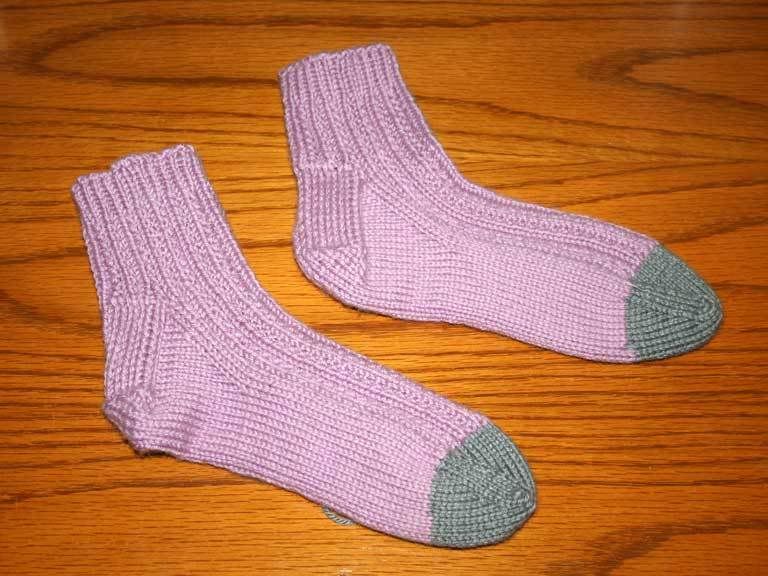 Last but certainly not least, the finished Mini-Clap. I couldn't get the full length in the photo so here's a bunched up shot. I'm happy with it. It's super duper long. Washed it once and it's really soft now.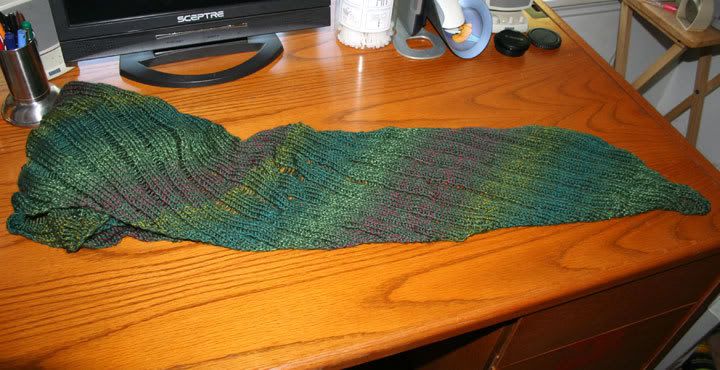 Finishing things is good. :) FInally measured Daddy's foot last night so I should get started on his socks, I guess. My scarves are more appealing to me at the moment though.
Won't be doing much of anything today considering I feel like death. My throat is killing me and I'm generally sick other than that. Hopefully it's a cold and not strep or anything. I had a job interview tomorrow that I had to cancel so I can go see the doc. That sucks. I hope I don't lose out because of it.
I guess we'll see.