Alrighty, on with the pictures! I haven't posted any since I got my new camera. Remember, everything is clickable for larger versions. :)
Here's the obnoxiously 80's entrelac blankie. I think it shall henceforth be dubbed "the electric blankie." Caron Simply Soft Brites on US10 Denises.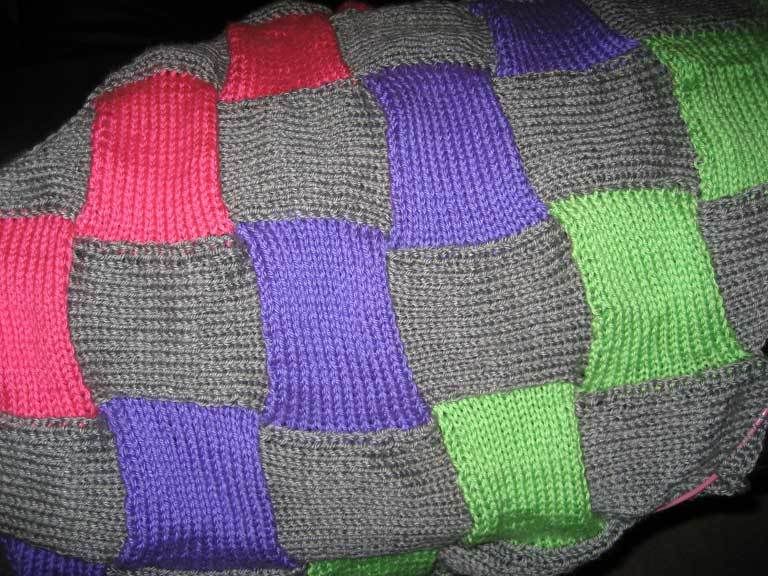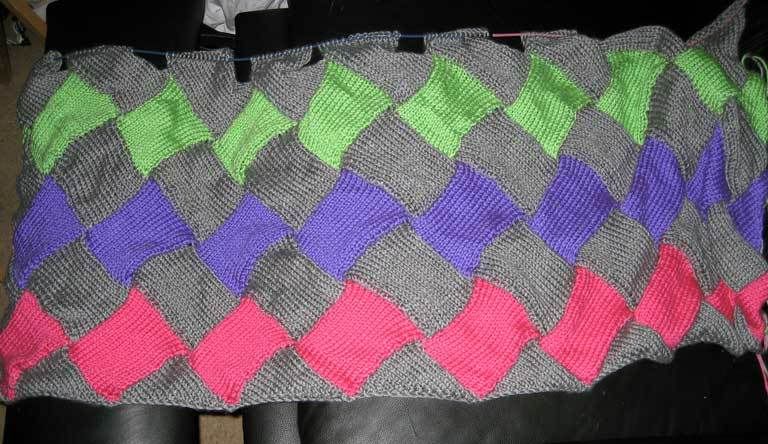 This is my latest Clapotis. It's going to be a bit larger than the pattern. Caron Simply Soft Shadows on US8 Addi Turbos.
This is my latest haul. Picked this stuff up the same day of the hand incident so I haven't been able to do anything with it yet. :( It's just been sitting at my mom's waiting so I picked it up today. Left to right: Aurora 8 (3 colors), RYC Cashcotton, SWTC Tofutsies (for a pair of lacy gloves), and Cherry Tree Hill Possum Lace. Everything except the Tofutsies was 50% off!
Also found out that my fav semi-LYS now carries a whole bunch of new lace yarns! So exciting because they had only one kind before. Now there's at least 5 or 6 I can think of offhand. One is... MALABRIGO! Malabrigo LACE. *faints* It was soooo nice and soft. (And sooo not on sale. :P)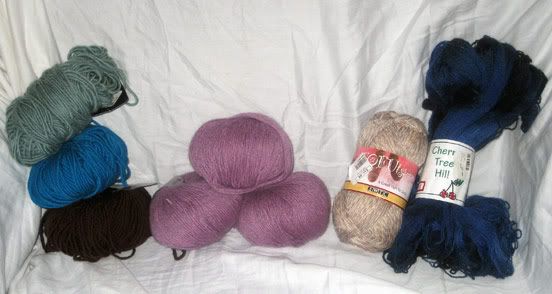 And just for the heck of it, here's me recently. Check out how long my hair is getting. It's about time it started growing again. I'm excited. :D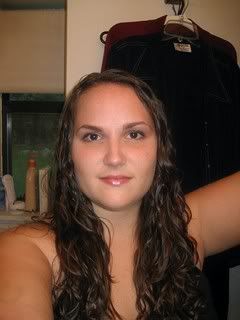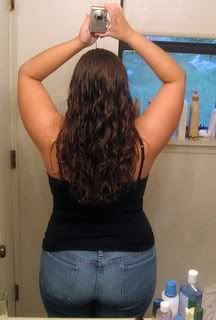 And now I think I'll go knit some more.
*ETA*
I did manage to find my missing WIPs, thankfully. Located the sweater, Malabrigo clap, and Lady E all hiding together.